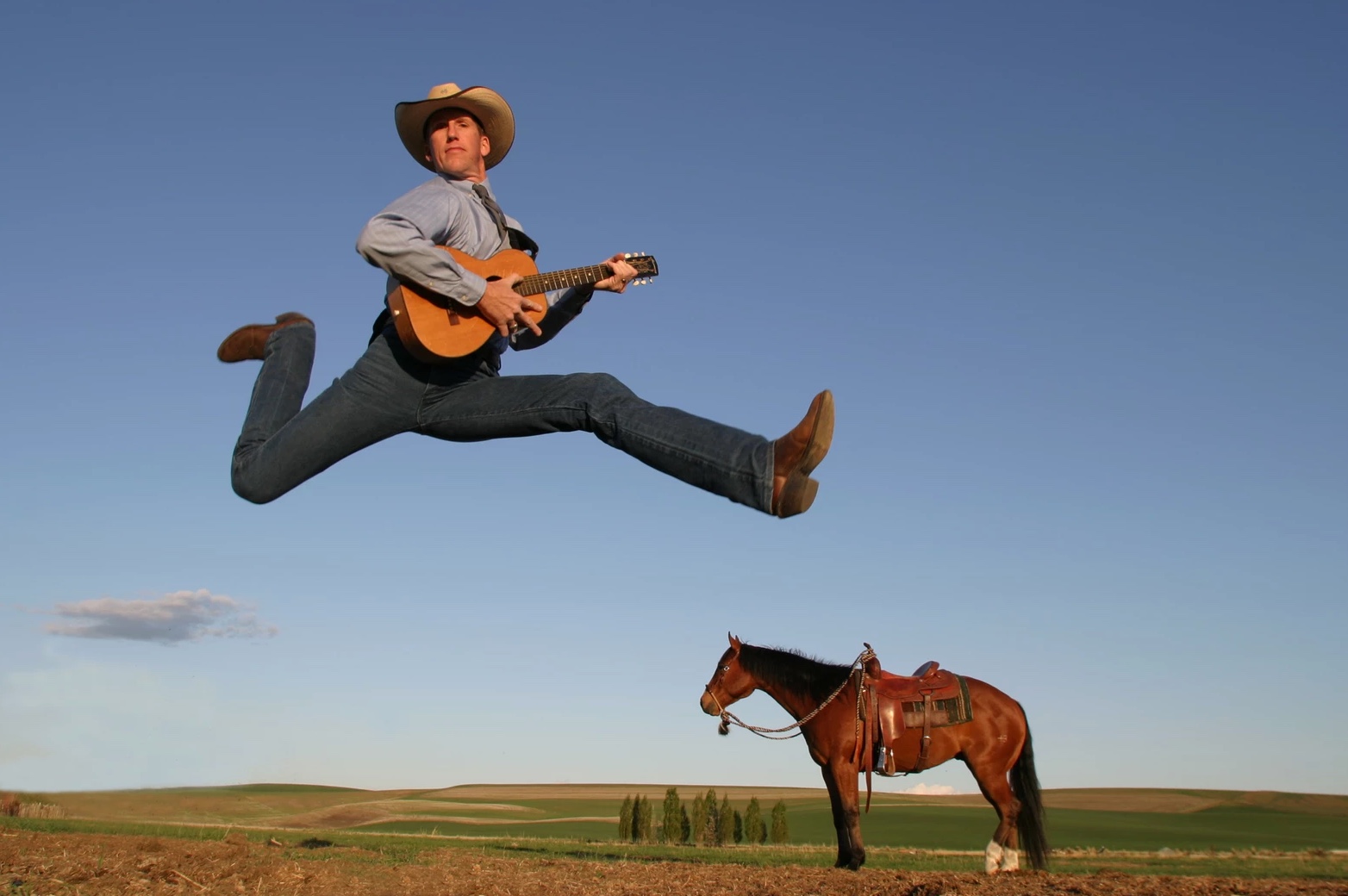 Wylie Gustafson is a native Montanan singer/songwriter with 22 albums and 3 decades of performing, writing, and recording under his belt.  He is one of the few authentic voices of the American West who steadfastly celebrates and sings about the active rural culture of America.  As on critic called him, "…the coolest cowpoke around.  Forget everything you hate about modern Country, this guy is old school cool without being a tired period piece." In 2020 Wylie was inducted into the Montana Cowboy Hall of Fame.  In 2017 he became a member of the Montana Pro Rodeo Wall and Hall of Fame.  His western lifestyle and the recording studio are inseparable. "The connection between my cowboy life and my music is extremely close," he says. His music has been baptized with a hardy dose of trail dust and horse hair. As an accomplished cutting horse and rodeo enthusiast, he has claimed several hard won regional and national titles within the National Cutting Horse Association astride his super-horse, "Whiskey".  That shiny belt buckle he wears wasn't won on eBay.
Wylie and the Wild West Website
Music provided with permission performed and written by Wylie Gustafson.  Yahoo is a trademark of Yahoo.com.
PLEASE - FOLLOW, LIKE, FAVORITE, SUBSCRIBE wherever you listen to podcasts.
If this is important to you, you are important to me and it is so easy to <CLICK>!
This is your show!
The website
The other website
Find me on Facebook
https://www.facebook.com/profile.php?id=100034090429371
My Alien Life Facebook Group
https://www.facebook.com/groups/694842757635535
Inside The Guest Studio Facebook Group
https://www.facebook.com/groups/169917644449645/?multi_permalinks=309315773843164
Follow me on Instagram